IR-Slider
The Light Aligner is an optical ruler with precision pinholes and fiducials that simplifies the common problem of aligning a laser or other light beam.
NEW: IR Slider is a bolt-on option for detection of Infrared (IR) beams.
Please see demo video in the features tab for more details.
/ Key Product Advantages
It make detect invisible SWIR light.

Easy to align IR beam.

Can be easily combined with LA.
/ Specification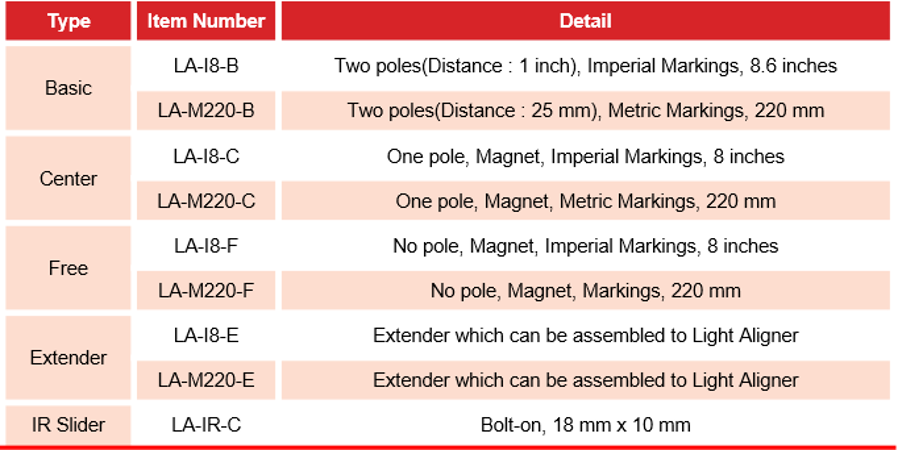 Breadboard Mounting Options
Three different magnetic base options are available. The Basic aligns between breadboard holes,
the Center aligns directly over the holes, the Free Standing model can be positioned anywhere on the mounting surface.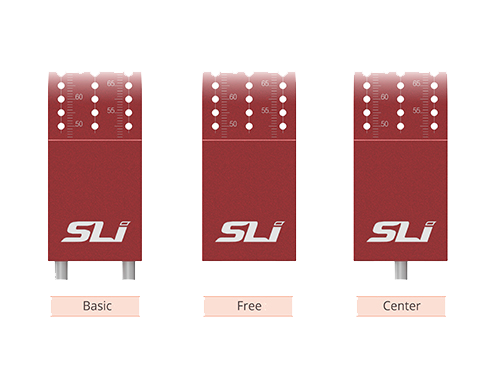 Light Aligner Demonstration Video
Watch this short video to see how the Light Aligner simplifies beam alignment
Ideal for Alignment and Adjustment
Light Aligners are available in both metric and inch formats. Bolt-on accessory for Infrared (IR) detection is now available.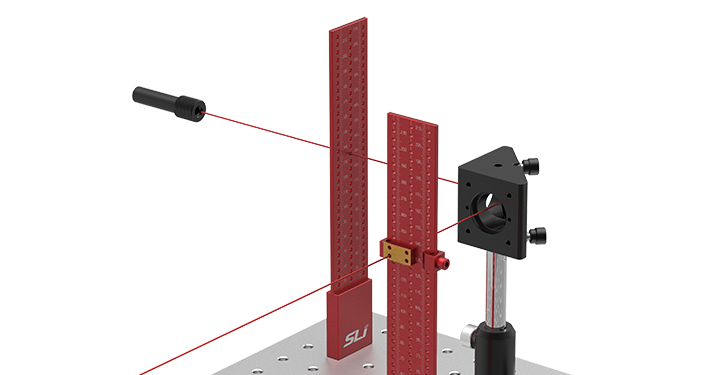 Relative Response of IR Slider
It is ideally suited for detecting invisible SWIR radiation.