Tunable Mighty Light
TML (Tunable Might Light) is a new, innovative tunable light source containing the lamp or laser light source and the flexible wavelength selector (FWS, tunable broadband bandpass filter), with a compact size, fully automatic software control, USB interface, GUI, wide center wavelength range, high spectral resolution, and high out of band extinction, etc. The advantages of existing wavelength selection devices like filters, monochromator, and AOTF are combined in one compact size. This product can be widely applied to academic as well as industrial fields such as fluorescence microscopy, hyperspectral imaging, global Raman imaging, medical diagnostics (in vivo, in vitro, wearable), medical imaging, life science instrumentation, semiconductor fabrication, machine vision, and laboratory research, etc.
*Patent pending US 18/158,861
/ Specifications
Type of lamp : LED

Lamp power consumption : 300 W

Visible power : > 3 W

Power stability : < 0.4 %

Tunable spectral wavelength : 400 - 700 nm

FWHM : < 30 nm

LED lifetime : ~ 50,000 hours

Color temperature : 7500

K

Dimensions : 424 x 255 x 239 mm

Power control : Software control (0 - 100%)

Electrical requirements : AC 100 - 240 V, 50/60 H
Broadband Spectral Wavelength Tunable via Software Control
The broadband spectral range of the wavelength can be adjusted via quick and easy software control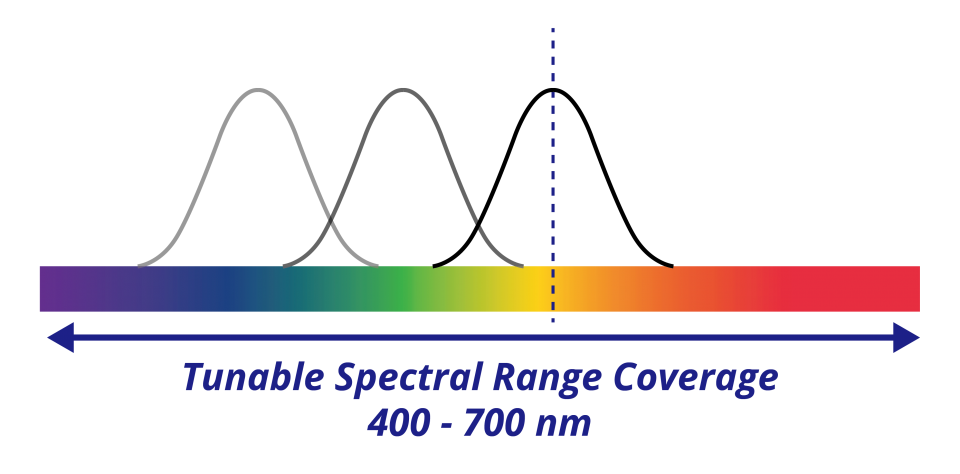 Light Source Full Spectrum
The Tunable Mighty Light is operated at a color temperature of 7,500 K
This temperature delivers visible output power of up to 2 W.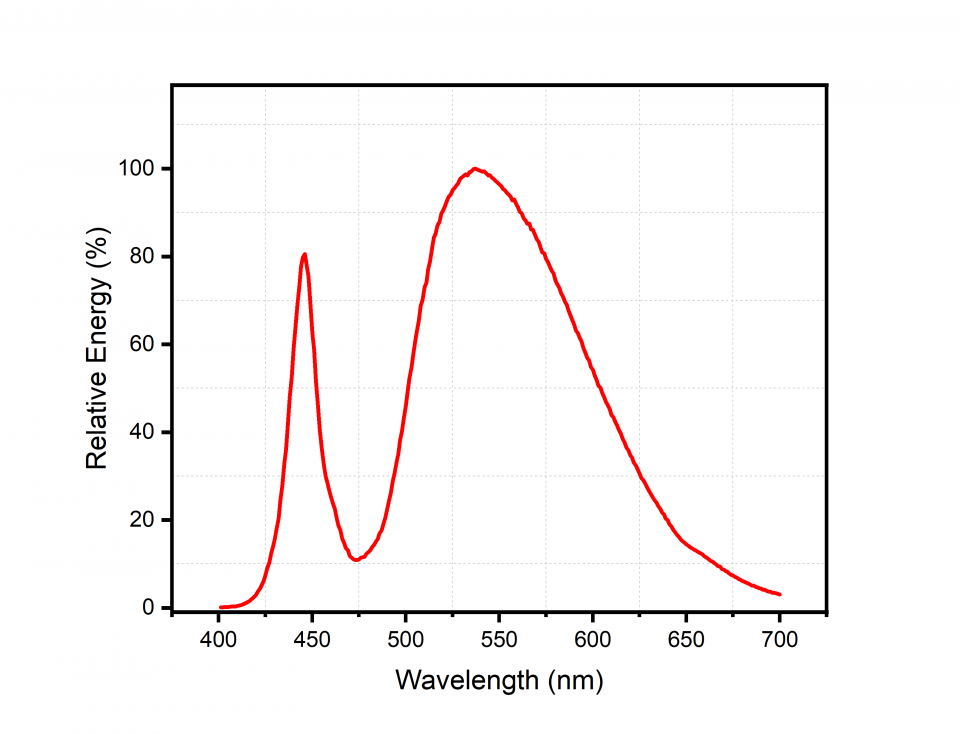 Stable Tunable Light Source
The Tunable Mighty Light power supply is operated closed loop by a custom control board.
This tight current control provides low power fluctuation and high stability (< 0.4 %).