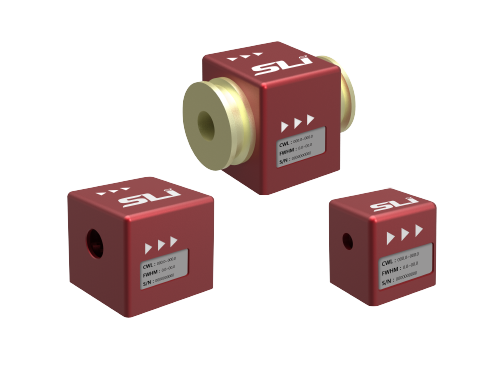 Custom Wavelength Selector CenterLine
Custom Wavelength Selectors are simple, rugged, optomechanical devices that are factory set to your exact specifications without the usual time and cost associated with obtaining custom bandpass filter performance.
Key product advantages:
Custom bandpass performance
Ships in 72 hours
Fixed bandwidth (FWHM ~ 20 nm)
Customer defined center wavelength from 350 to 900 nm
Up to 80% in-band transmission efficiency
High (106) out of band extinction
Circular aperture (up to 10 mm diam.)
Compact rugged optomechanical package
Features
Custom center wavelength
The CWS-Centerline acts as a custom bandpass filter. You specify the center wavelength anywhere in the visible and we factory set the CWS and ship it to you within 72 hours.
Ultra-compact
The CWS-Centerline uses a fixed (typically 20 nm FWHM) bandwidth design to deliver the most compact CWS product we offer, simplifying integration.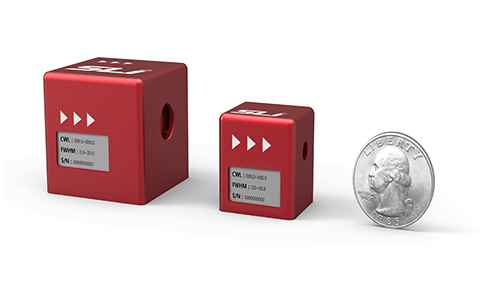 Economical
With its streamlined opto-mechanical design, the CWS-Centerline is also the most economical CWS we offer.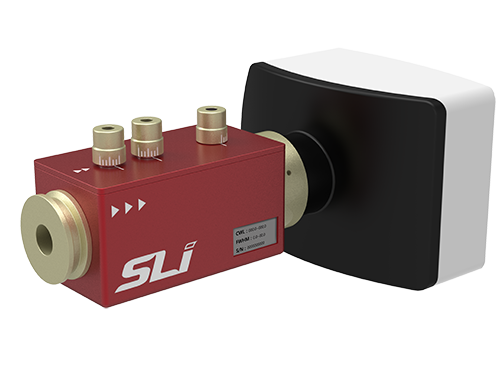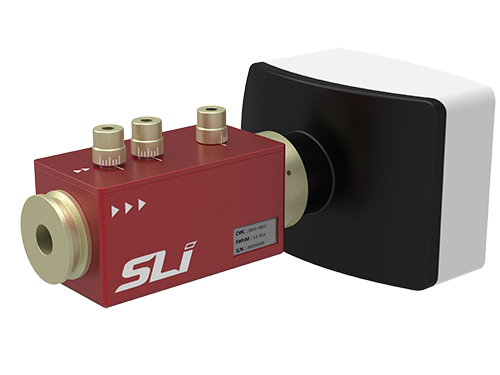 High Extinction
High (106) out of band extinction avoids unwanted spectral leakage and associated background noise.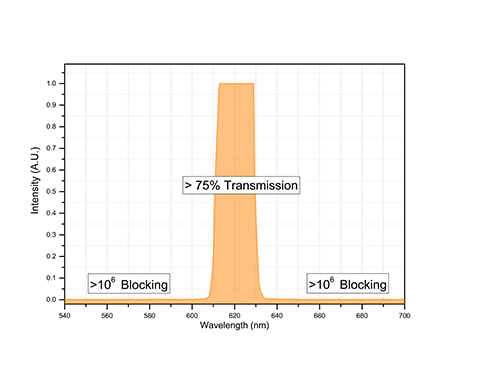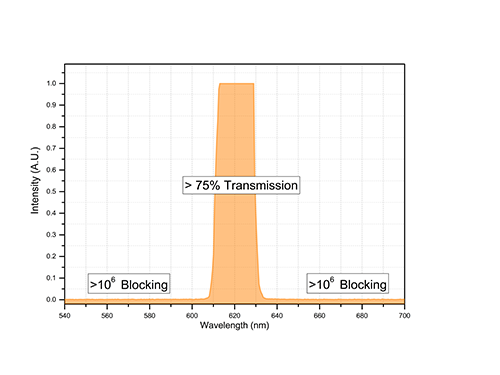 Ordering Infomation
* Please log in to see prices
* Int'l price may vary
Product
Number
Product
Size
Spectral
Range
FWHM
Range
Aperture
Size
Transmission
Availability
CWS-CL-S
Small (25x22x26 mm)
350 ~ 900 nm
~ 20 nm
5 mm
> 75 %
Quote Available
CWS-CL-M
Medium (37x36x34 mm)
350 ~ 900 nm
~ 20 nm
10 mm
> 75 %
Quote Available
CWS-CL-M-A
Medium (32x38x36 mm)
350 ~ 900 nm
~ 20 nm
10 mm
> 75 %
Quote Available
* FWHM range limit may vary depending on the center wavelength
* Spectral and FWHM range values are nominal